North Clondalkin Library is a purpose-built modern library which opened to the public in December 2020.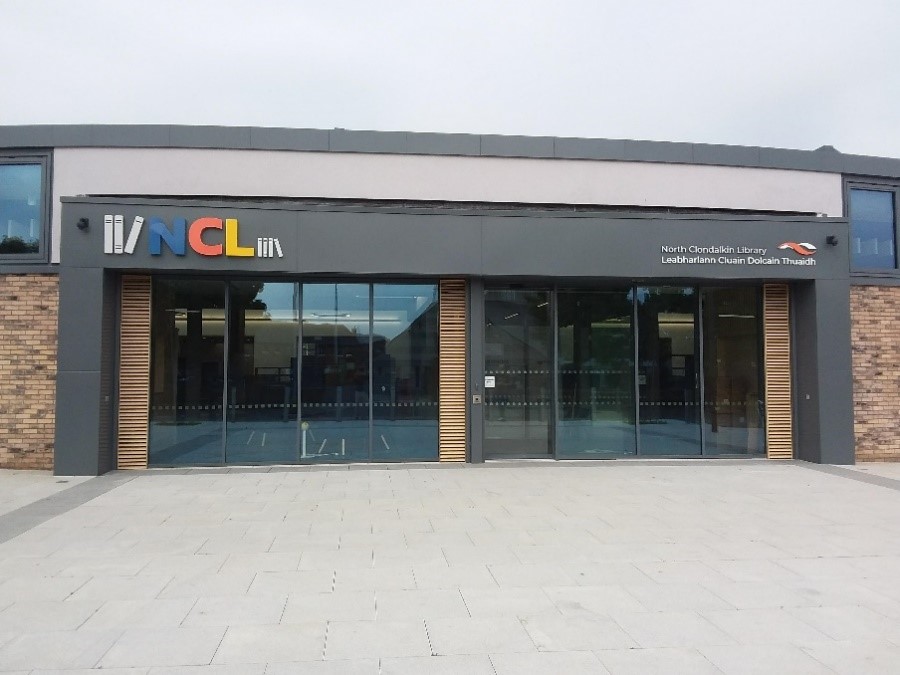 Contact:
Liscarne Close
Rowlagh
Dublin 22
D22 E2Y2
Tel: 01-414 9269
Area Manager: Rosena Hand
Branch Managers: Gráinne Breen/Helen McMahon 
Library email: ncl@sdublincoco.ie
If you wish to join the mailing list to be notified of news and events from this branch, please email ncl@sdublincoco.ie
View our VR library experience below- compatible with a Meta Quest 2 VR headset 
Opening Hours: 
Monday to Thursday: 9.45am to 8pm
Friday and Saturday: 9.45am to 4.30pm
The library is closed on the Saturday and Monday of Bank Holiday weekends.
How to get here:
Dublin Bus 40 and 76 pass by the library
About Us:
The library is a bright and spacious building and has two outdoor gardens for library patrons.
It boasts a lecture space, exhibition area, digital training room and a smaller meeting room.
As well as a range of books and DVDs for adults and children, facilities available include:
Self service units for return and issue of library items
A study area
Internet "cafe" with 14 PCs for public use
Printing, scanning and photocopying facilities
Use of Android tablets in the library (Hublets)
Study area
USB charging points
Free wifi
We have a Creative studio where music recordings and pod-casting session take place.
Toilets for public use and standard accessible toilets, the library also has a changing places facility.
The children's area has a dedicated storytelling area, junior Android tablets for use in the library, and a tilt and touch screen.
You can register online for a library card to avail of all these facilities.