Whether you're a top team in need of a training ground or a group of friends looking to have match, we've got you covered day or night under the lights at our new state of the art artificial grass pitch at Sean Walsh Park! Soccer, Rugby or GAA, our multi-sport facility provides a safe and suitable environment for everybody to play and have fun.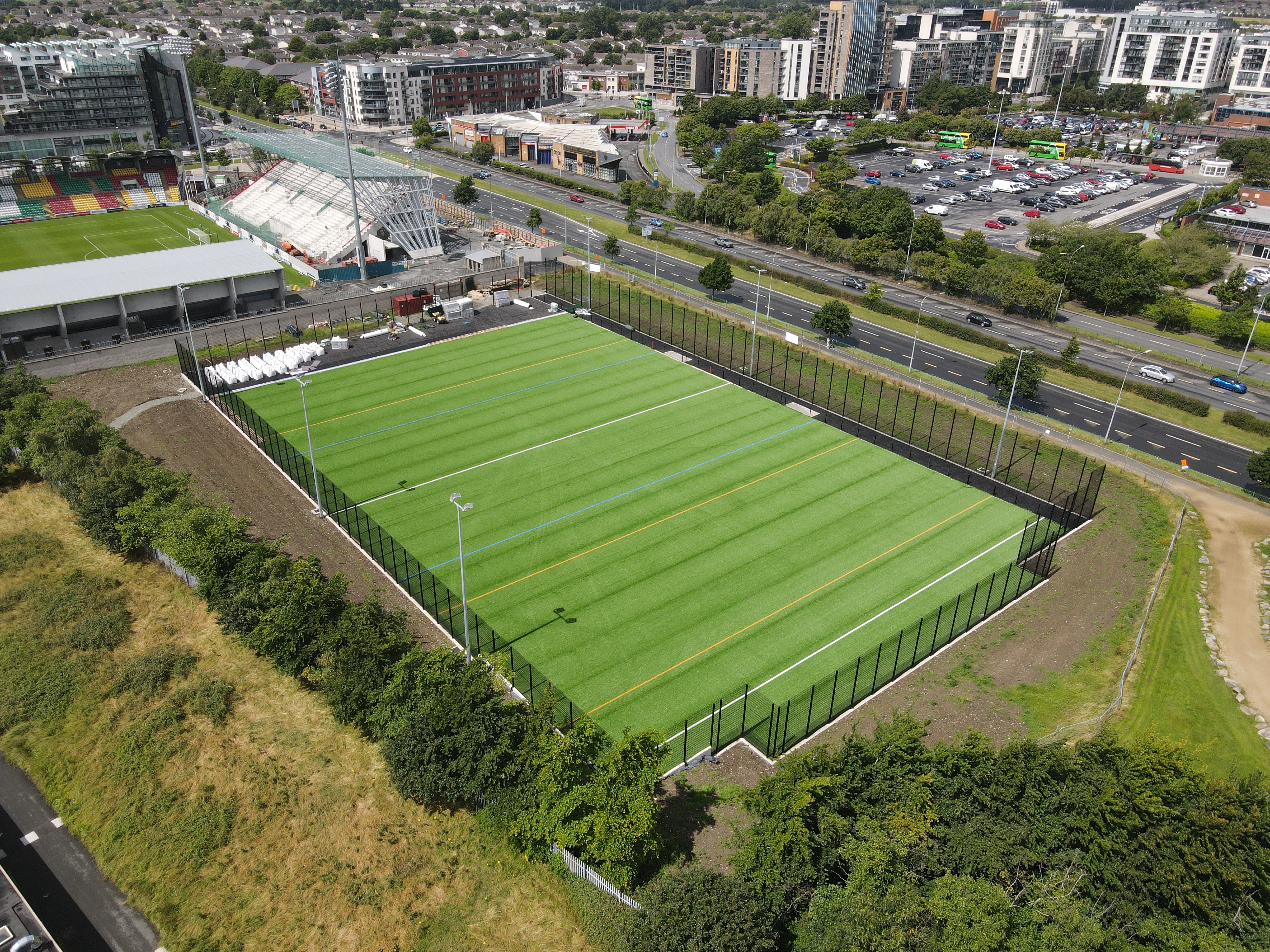 Pitch Details
This 5,978m2  flood lit facility accommodates the following:
Full-sized 3G soccer pitch (L 92m x W 52m)
Rugby pitch (L 80m x W 52m) with a 6m in-goal area for training and underage matches.
GAA training pitch at 92m x 52m.
Crossfield play 5 aside soccer at 30m x 52m (x3)
Opening Hours:
7 days a week from 9am to 10pm
Rates:
Peak: €80 per hour
Off Peak: €60 per hour
Location:
Conveniently located near the N81 beside Tallaght Stadium.
GPS - 53.284254, -6.371582
Parking:
 Paid parking is available at The Square, Tallaght.
Steps to book online:
Click on Booking System link  https://portal.sportskey.com/venues/sean-walsh-park-tallaght
Complete your registration and pay the one-off registration fee of €50.00. Your registration will normally take 24 hours to be approved.
Once approved, follow the link and select the desired date, time, duration for your booking. You will have the option to make this a reoccurring booking.
Choose the "Pay Upfront" or "Pay-as-you-Go" payment option and pay by credit or debit card.
Your booking request will be sent to SDCC for approval, which normally takes 24 hours. You will not be charged until your booking has been approved.
Once your booking has been approved, you will be sent a confirmation email with the access control details for your booking.
Other Information:
Bookings are approved on a first come, first serve basis
You cannot make a block booking for more than four weeks at a time.
Terms and Conditions and Pitch Regulations must be adhered to.