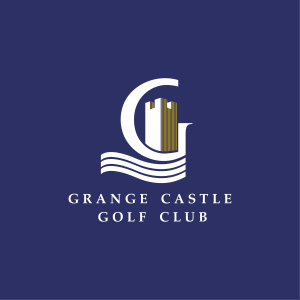 Grange Castle Golf Course is owned by South Dublin County Council. It is managed, operated, and maintained by Synergy Golf on behalf of the Council. In 2018, it became the first public golf course ever to be listed in the Top 100 Golf Courses in Ireland.
It is primarily a 'pay and play' facility since it opened in 1998, and continues to be very popular with the golfing public. The Club was affiliated to Golf Ireland in 2002 and has a combined membership of approximately 790 (ladies, gents, juniors).
Set amid the backdrop of the picturesque Dublin Mountains, the course was beautifully designed by well-known course architect Patrick Merrigan. It is strategically designed around 7 lakes and a number of streams running throughout. Grange Castle Golf Course continues to mature into a top golf destination.
The 18 holes par 72 course has been developed to championship standard and measures just under 6,800 yards off the Blue Tees. The greens have been developed to United States Golfing Association (USGA) specification and have been the subject of much praise from the Golf Ireland, visiting inter club teams, golfers and societies.
The facility has an extra 7 holes available which is very suitable for seniors, beginners, juniors and seasoned golfers. It also plays host to the Special Olympics Eastern Region Golf League which is run at Grange Castle with the support of Synergy Golf.  
For further enquiries about membership, or to book a tee time:
Contact Details
Telephone Number (Booking Office): 01 4641043 / 01 4641044
email info@grangecastlegc.com
Club website www.grangecastlegc.com