News
Construction of Collinstown Park Playground commencing
SDCC are happy to announce that the construction of the new playspace for Collinstown Park is due to start on Monday 25th May. 
 This is the first stage of a major new development aimed at improving the lives of young people and families in the area.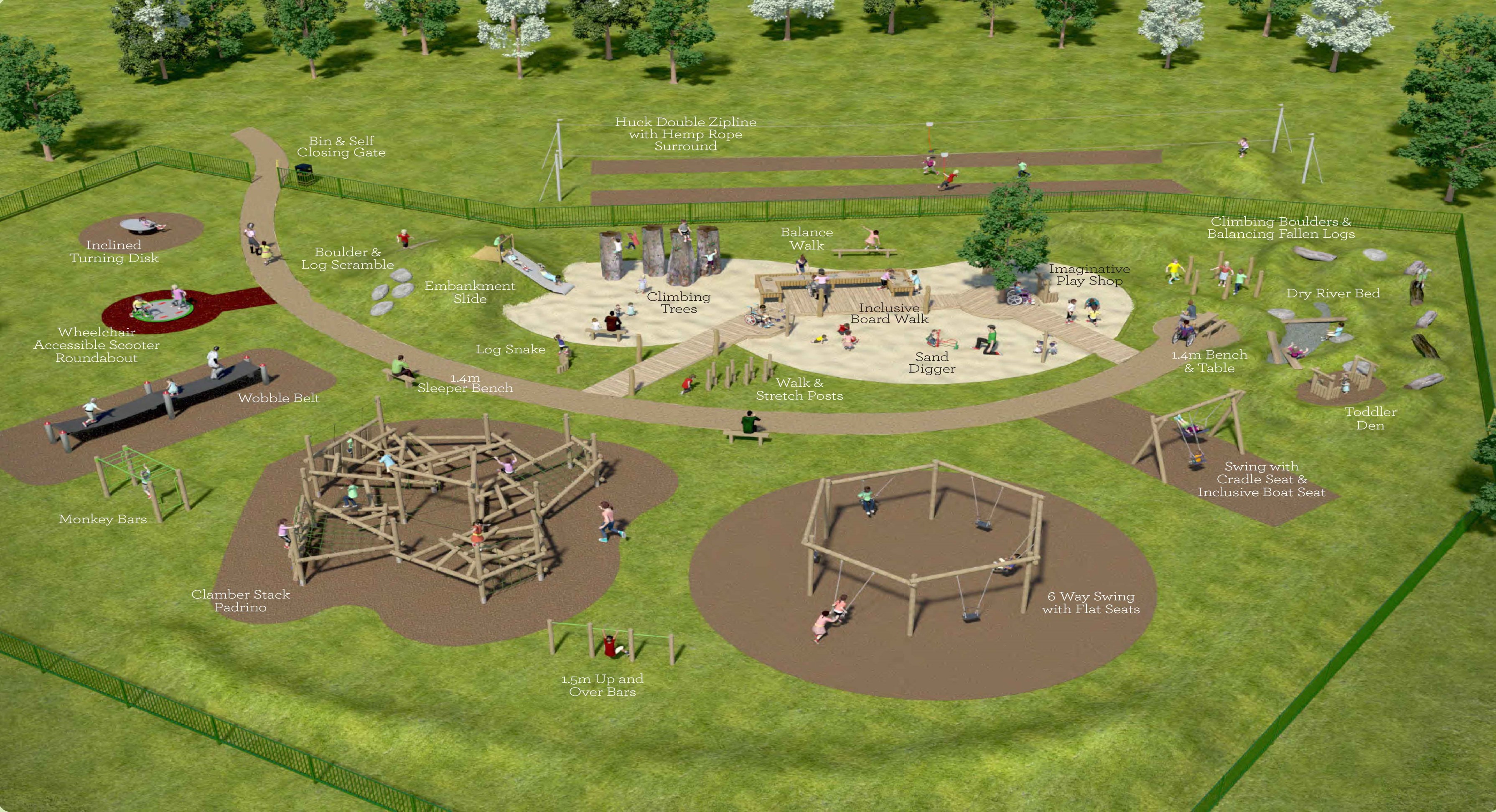 The playground has been designed to fit into the parkland landscape and contains a wide range of equipment as well as many natural play features.  The aim is to create an inclusive playspace where children can play together regardless of ability.    The main features of the playground will be the large sand play area, swings, slide, climbing frame, climbing trees, monkey bars, gymnastic bars, spinning disk, wobble belt and a double zipline.  There will also be natural play elements especially important for younger children and to encourage as much physical activity as possible.  The playground will be constructed in mainly natural materials similar to the very successful playgrounds at Waterstown Park and Griffeen Valley Park and will be fully enclosed with fencing.
 The second phase of the development is a teenspace and construction works will commence on that phase of works in August.  More details to follow later on this.