News
Council Parks Information for COVID-19
At this time of the COVID-19 outbreak, we recognise the importance of people needing to be able to get outside for fresh air and exercise.  All of our parks are currently experiencing a rise in visitor numbers. Visits to parks have become central to many people's daily routines and we hope that this can continue. 
While acknowledging the benefits of visiting parks we would also ask people to ensure we can keep our parks open by respecting appropriate Social Distancing. 
Social distancing is important to help slow the spread of coronavirus. It does this by minimising contact between potentially infected individuals and healthy individuals.
Social distancing in parks means
keeping a space of 2 metres (6.5 feet) between you and other people
reducing physical interactions with people
avoiding crowded places
You'll see these around our parks to help people understand what 2 metres is.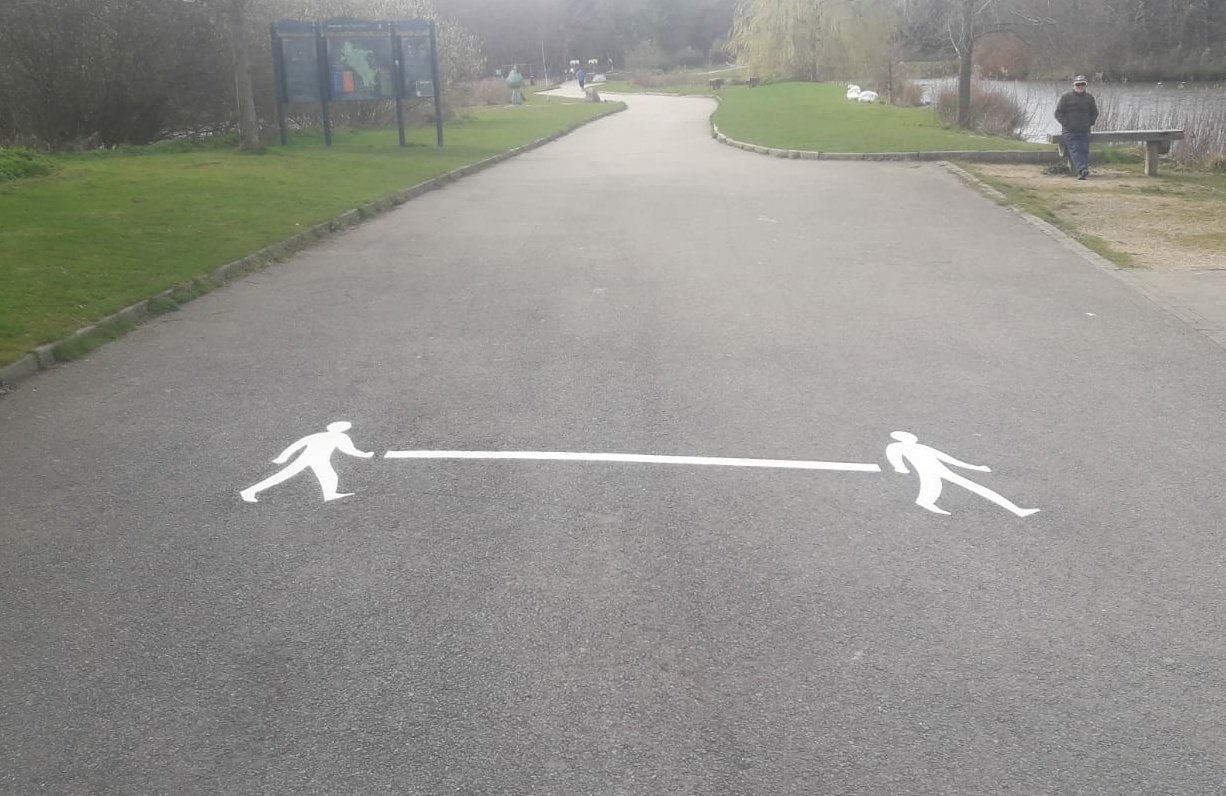 You can also help to prevent the spread of coronavirus by avoiding contact with surfaces such as playground equipment and outdoor exercise equipment.
To help you to continue to enjoy the parks and open spaces in a safe manner SDCC has extended the parks opening hours. 
Parks will be open every day from 8am to 8pm. 
The busiest times for parks are from 1-5pm daily.  If possible, plan your visit for quieter times to avoid crowds.  The quietest times for park visits are before 10am and after 6pm.
If at all possible, consider walking to your local park rather than driving.  Parks with car parking tend to attract larger crowds.  Also, some less able-bodied people need to drive to parks so it is important that they can get parking.
If possible walk to your local park rather than to a regional park to make social distancing work better.  There are parks and open spaces right across the County to be enjoyed so maybe now is the time to visit some of our lesser-known neighbourhood parks.