News
South Dublin's Enterprising Students are on the Road to Croke Park
Local Enterprise Office South Dublin has announced that winning teenager entrepreneurs from Tallaght, Greenhills and Lucan will represent South Dublin at this year's Student Enterprise Programme National Finals in Croke Park on the 1st May. 
The students all took part in the South Dublin Final on 10th March 2020, which was held at the TUD Tallaght Campus. An estimated 700 students from 20 schools took part in the annual programme locally.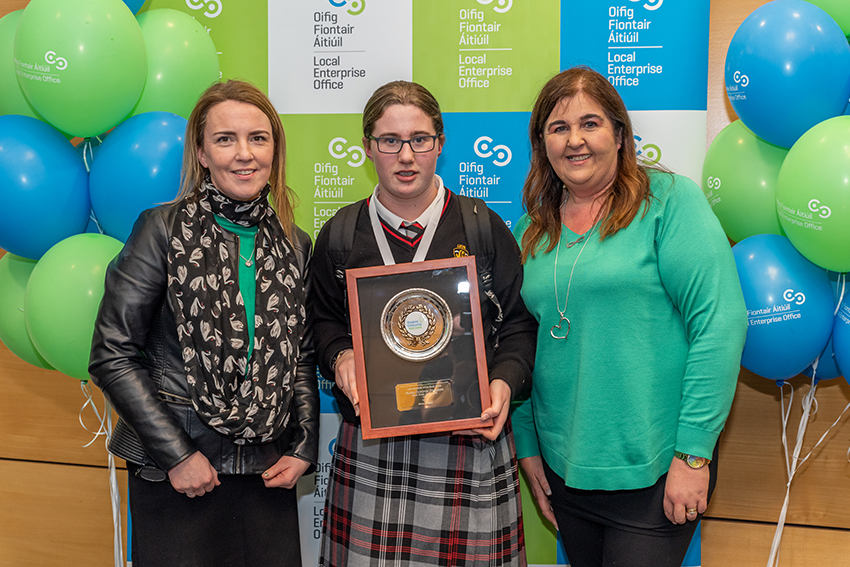 The enterprise education initiative, funded by the Government of Ireland through Enterprise Ireland and delivered by the 31 Local Enterprise Offices in local authorities throughout the country, saw 25,000 students from over 500 secondary schools across the country take part in 2018 / 2019.  The programme supports students to create, design and market their own business, all with the hope of reaching the National Finals in Croke Park.
This year's Programme saw two new pilot competitions across the Junior, Intermediate and Senior categories.  The first, the "My Entrepreneurial Journey" pilot ran in the Junior and Intermediate cycle and was open to any students involved in the wider competition.  It required them to map out the life of an entrepreneur and what is required. 
In the Senior category, there was a new "Most Creative Business Idea" section.  Under the theme "Go Green: Be Sustainable" students could push their most innovative ideas, without having to produce a product or service and was open to all senior students taking part in the wider competition.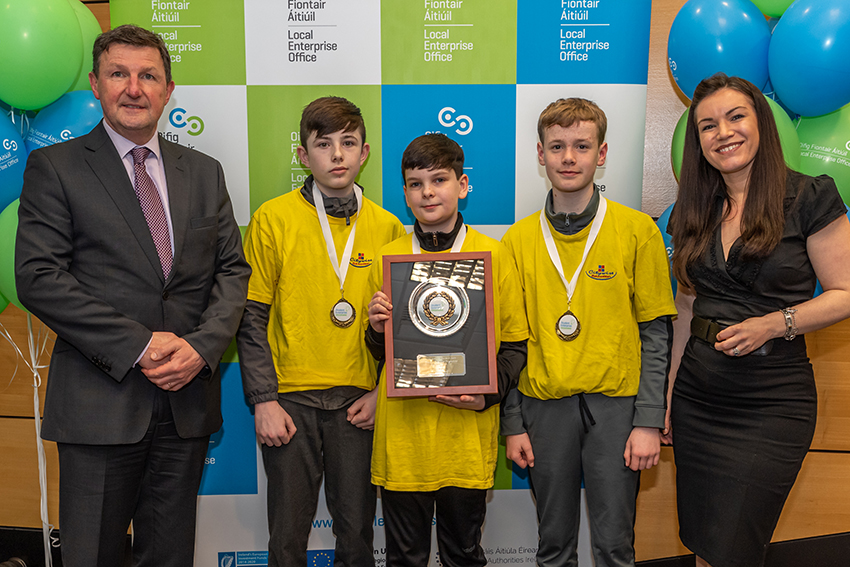 In the Junior Category, the students representing South Dublin at the National Finals in Croke Park are: (Josh Duke, Callum Kennedy, Abdullah Raheem, Stephen Medves from Whot Waffles at Citywise Education, Tallaght.
In the Intermediate Category, Quick Green, Greenhills College will be representing the county in Croke Park.
In the Senior Category of the competition, South Dublin will be represented on May 1st by Hannah Pasley from Hannah's Bandanas at Lucan Community College, Lucan.
Special guests at the South Dublin County Final included Radio DJ Ruth Scott, Christine Nangle, Head of Department of Accounting, Finance & Professional Studies, TUD Tallaght Campus.
The local students will be competing against hundreds of other student entrepreneurs from all over Ireland in Croke Park at the Annual Student Enterprise Programme National Finals on May 1st. 
Further information around the Student Enterprise Programme is available from www.studententerprise.ie and by searching #studententerprise on social media.