News
DHB Architects Appointed for Lucan Village Enhancement Works
In January 2021, South Dublin County Council appointed DHB Architects to design public realm enhancements in Lucan Village. 
Lucan, as a gateway to the Liffey Valley, has been designated as a 'destination town' by Fáilte Ireland under its destination development programme. South Dublin County Council has also allocated funding of €2,000,000 for public realm improvements to the riverside and village green areas. Separately the council is advancing plans for the development of a green-way linking the two canals via Lucan village which will further enhance its destination status. The target areas include the Village Green, the Weirview promenade and the entrance to Lucan Demesne.  
The overall objective in keeping with the County Tourism Strategy is the promotion of Lucan as a tourism destination of note within the Dublin region. Concurrent with these planned enhancements consultants will be appointed to advise on additional interventions on the future marketing and branding of the area. Initial designs will be completed by June 2021.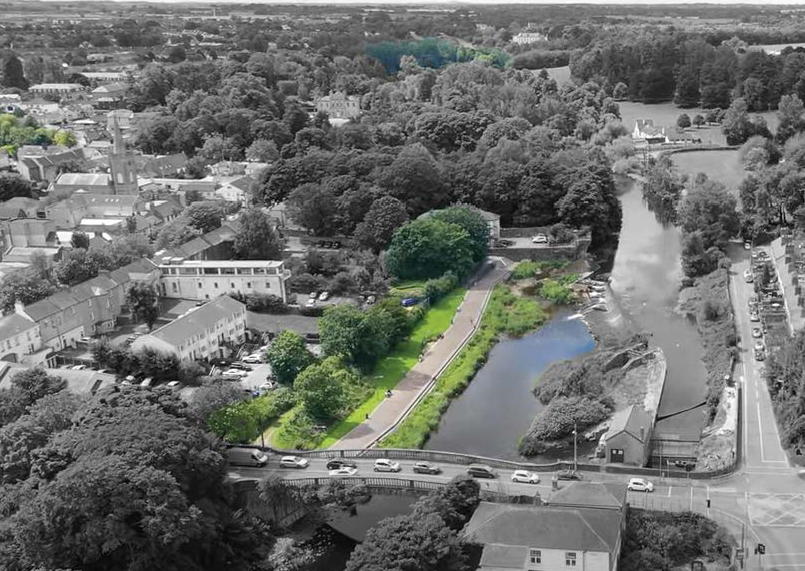 DHB Architects is a Waterford based RIAI registered practice with a wide range of work to its credit including public realm projects. Recent successes include the Irish Construction Industry best project award in 2018 for the regeneration of the Apple Market area in Waterford City.  
DHB Architects has accredited Grade 1 Conservation expertise and this has been put to good use through a series of best practice examples on important protected structures and urban regeneration projects. Its directors have extensive experience in practice, teaching and research in Ireland, France and Finland and the practice's work benefits from this international background.