News
Decade of Centenaries Artist in Residence Appointed
Eva Kelly has been appointed as the Decade of Centenaries Historian in Residence for South Dublin County. Eva Kelly is a Dublin based artist illustrator and a member of Illustrators Guild of Ireland. She works in watercolour, ink and digital techniques combining expressive line work, composition and colour to create unique hand drawn images. She has worked on editorial and publishing commissions with a range of clients for books, newspapers, magazines and hotels. Including creative residencies in New York and Tokyo.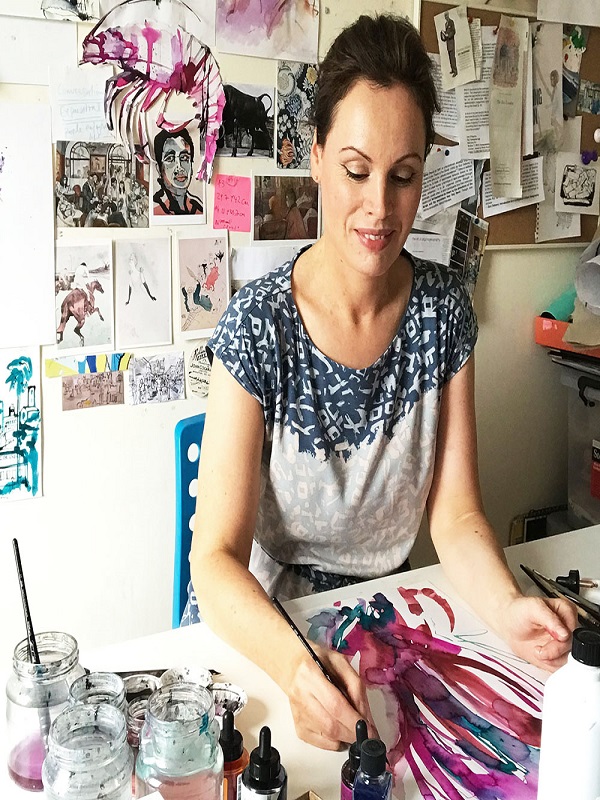 She studied Visual Communications at the National College of Art and Design and has a background in printmaking that informs her work. She has an MA in Visual Arts Education from the NCAD and MA in Illustration from the University of Hertfordshire. She teaches Illustration and Drawing in Dublin.
The idea of illustration as a visual essay is the focus of Eva's work and through the residency she will document aspects of South Dublin life and culture, revealing aspects of and offering a new perspective in a visual form. In particular, her focus will be on the following themes.
The Foundation of the State (1922)
The experiences of women from South Dublin County during the revolutionary period and their changing role in society.
An examination of specific personalities, (including local civic leaders), events and themes from this period of significance to the history and culture of South Dublin County.
Taking inspiration from the above themes she will showcase the unique story of the history and characters of South Dublin County. Her work will be exhibited across the South Dublin Libraries branch network in early 2022.
Enquiries about the South Dublin County Decade of Centenaries programme can be directed to Síle Coleman or Emma Edwards at commemorations@sdublincoco.ie
This initiative is supported by the Decade of Centenaries Programme from the Department of Tourism, Culture, Arts, Gaeltacht, Sport and Media. 
@evakellyillustrations