Participation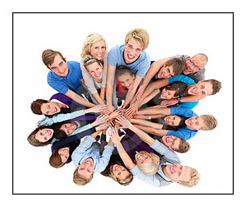 The Participation Subgroup was set up in 2008. In 2009 the Well Connected! Toolkit was identified as a potential tool to promote and support the participation of children, famailies and communities in the plaaning, implementation and evaluation of policies and programmes of CSC member organiations. The toolkit was tested on a small pilot basis in a section of the HSE and the Brookfield Youth and Community Centre. A separate report is available on the process, outcomes and learning.
The CSC took the decision in 2012 to refocus the objectives of the group on the voices of young people and the subgroup developed its workplan between Januray amd February 2013. New subgroup members now include representatives form Barnados, Foroige, Jigsaw, Comhairle na nOg South Dublin Partnership, Headstrong and the CYC.
See what young people think of their lives in Ireland.
This consultation with children and young people was held as part of the development of the new children and young peoples' strategy due to be formulated.
http://www.dcya.gov.ie/documents/childyouthparticipation/life_a_child_in_ireland/Life-as-a-child-in-ireland.pdf
Growing up in Ireland
This is a national study of children. The main aim of the study is to paint a full picture of children in Ireland and how they are developing in the current social, economic and cultural environment. This information will be used to assist in policy formation and in the provision of services which will ensure all children will have the best possible start in life. See http://www.growingup.ie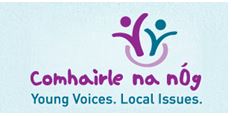 South Dublin Comhairle na nÓg are local youth councils which give children and young people the opportunity to be involved in the development of local services and policies. It provides an opportunity to identify and discuss matters which affect their daily lives and is a place for young people to pass on their views and concerns to decision makers in both local and national fora. For more information please contact ncarton@sdublincoco.ie
See the Department of Children and Youth Affairs website for a range of documentation - http://www.dcya.gov.ie