A Connected Location...
Owned and developed by South Dublin County Council, Grange Castle Business Park has become a location of choice for world class facilities such as Pfizer, Takeda, Aryzta, Google, Interxion and Grifols. Grange Castle Business Park isconnected to the resources your business will need in every sense.
Dublin Airport and Port are 30 minutes from Grange Castle whilst there are seven Third Level Institutes within a similar radius. Grange Castle is connected to the national road network by its proximity to various arterial routes; within 6km of the M50 (Dublin orbital route), 3km of the M7 (South and South West) and 6km of the M4 (West and North West). Moreover, there are regular public transport options by rail, bus, and cycle-ways adjacent to the Park and onsite. There are adjacent public transport options by Rail, Bus and Cycleway.
Reliability and Security is important to the success of Grange Castle Business Park. The Park's owner, South Dublin County Council, as Development and Planning Authority for the County of South Dublin has a proven 20 year record in the planning, development and management of the Park.
South Dublin County Council has forged strong relationships with key agencies including utilities and IDA Ireland. Grange Castle Facilities Management Ltd manages the Park with responsibility for landscaping, 24 hour manned security, CCTV and a full time Park coordinator.
High Quality Infrastructure
Grange Castle offers your business the capacity to grow with a selection of available fully serviced site options within its growing c500 acre footprint. All key services are in place and accessible, making our sites plug-in and ready for development, providing future proofed capacity for growing your business. The Park has been designed with Water, Drainage, Gas, Electricity, Telecoms and IT services already in place, creating a plug-in ability for our new clients minimizing development costs and time.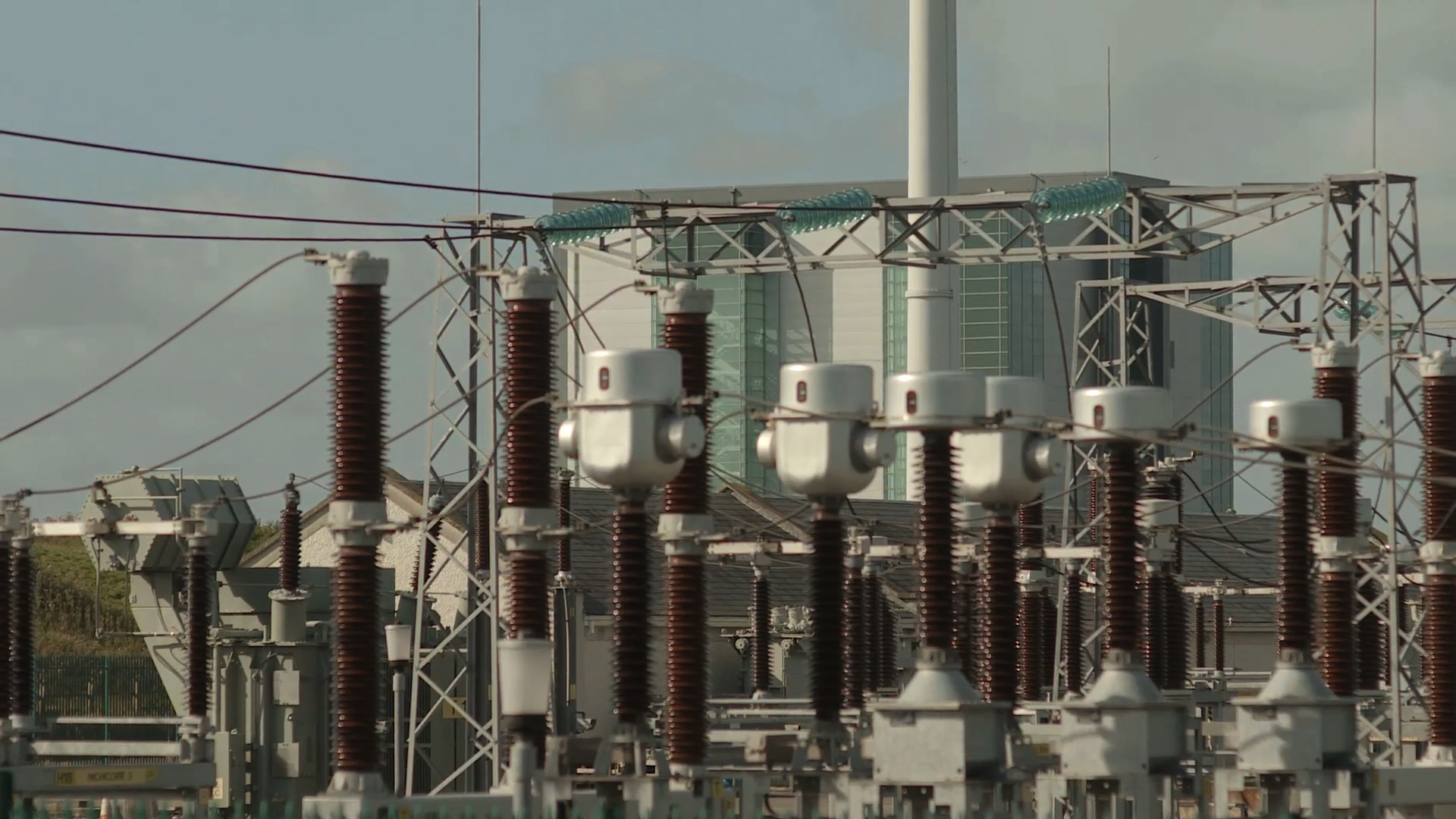 In terms of quality of life, we provide a quality environment in and around the Park with high quality design and landscaping giving a sense of openness within a modern city infrastructure. We are proud of the multitude of amenities that bound the Park such as the Grange Castle Golf Course, the Grand Canal Green Route and Corkagh Park.
"...Takeda has invested significantly in our Grange Castle facility since deciding to locate here in 2003... Key to our investment choice has been the excellent support we received from South Dublin County Council and IDA Ireland. The strategic location, future proofed service capacity and quality setting of the Park has been key in reaching out to markets and in attracting the highly qualified personnel we need to make Takeda grow at Grange Castle...."

Greg Timmons
President, Takeda Ireland Limited
Excellent Services & Expertise
Grange Castle is owned by South Dublin County Council who as an agency of over 1,000 personnel fulfils a multiple of roles for the community. South Dublin County Council has a proven 20 year track record in the provision of planning and technical support that has led to the development of Grange Castle Business Park and has worked with mutiple utilities and agencies in delivering large scale projects.
The Grange Castle area has an excellent track record and the team managing the Park have a strong business ethos in supporting current and potential clients.
Grange Castle Business Park provides excellent Facilities Management through Grange Castle Facilities Management Limited who co-ordinate the operations and maintenance activities inclusive of 24 hour on-site security and landscaping of the Park.
The adjacent National Road Networks provide easy access, with almost 90% of the Country within 2.5 hours. With Dublin Airport and Dublin Port within 30minutes and Dublin Bus and Irish Rail providing on-time public transport to Grange Castle and surrounding areas, our Park is an excellent commutable option for the highly skilled workforce of the Dublin region.
Quality of Life
Grange Castle Business Park is strategically situated to provide its members with easy access on thedoorstep of Grange Castle to amenities such as Grange Castle Golf Club, Liffey Valley Shopping Centre, Griffeen Valley Park, Grand Canal Way and Corkagh Park. These attractions are designed to ensure Grange Castle members can embrace the outdoors and avail of shopping facilities for everything they could need, at their doorstep. High quality design and landscaping allied with continuous re-investment has produced an attractive campus with city infrastructure and access. High quality residential locations with retail and leisure offerings are within easy reach.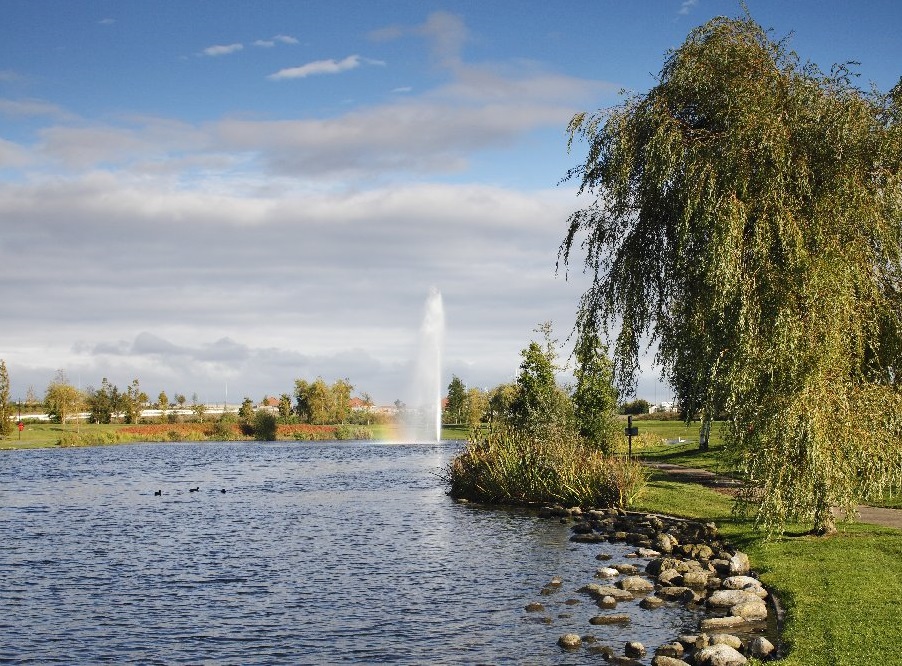 Quality of Life
Capacity
Grange Castle Business Park can accommodate medium and large scale enterprises with a range of clients, all showing significant expansion since locating at the Park. Many of our clients, such as Pfizer, Microsoft, Takeda and Aryzta have taken a long term view, opting for large sites that, along with our continuously upgraded services, have enabled their future expansion of their facilities, such as Pfizer's 2007 expansion of its research and development function at our Park. The expansions are evidence of the foresight and confidence that our clients have in Grange Castle as a world leading location.
The growth at Grange Castle continues, in the last two years alone the Parks clients have expanded with two data center's from world leading companies, including Google and Microsoft, an international logistics center from Grifols Worldwide Operation and a planned state of the art data center from our latest client, Interxion. We continue to expand our Parks footprint of highly serviced plug in sites to ensure that when you decide to locate at Grange Castle Business Park, you know you will have everything you need - for the long term!