News
Minister O'Brien commends South Dublin County Council on housing delivery as work progresses on 1,100 home initiatives
Minister for Housing, Local Government and Heritage, Darragh O'Brien TD joined the Mayor of South Dublin County, Cllr Ed O'Brien, and South Dublin County Council Chief Executive Daniel McLoughlin, as work ramped up on South Dublin County Council's joint venture development of 1,034 homes at Kilcarbery in Clondalkin, Dublin 22.
The mixed tenure development, on 72.8 acres of council lands at Kilcarbery will include 310 social housing units or 30% of the development. The council has just completed an allocated 109 social homes immediately adjacent to this site.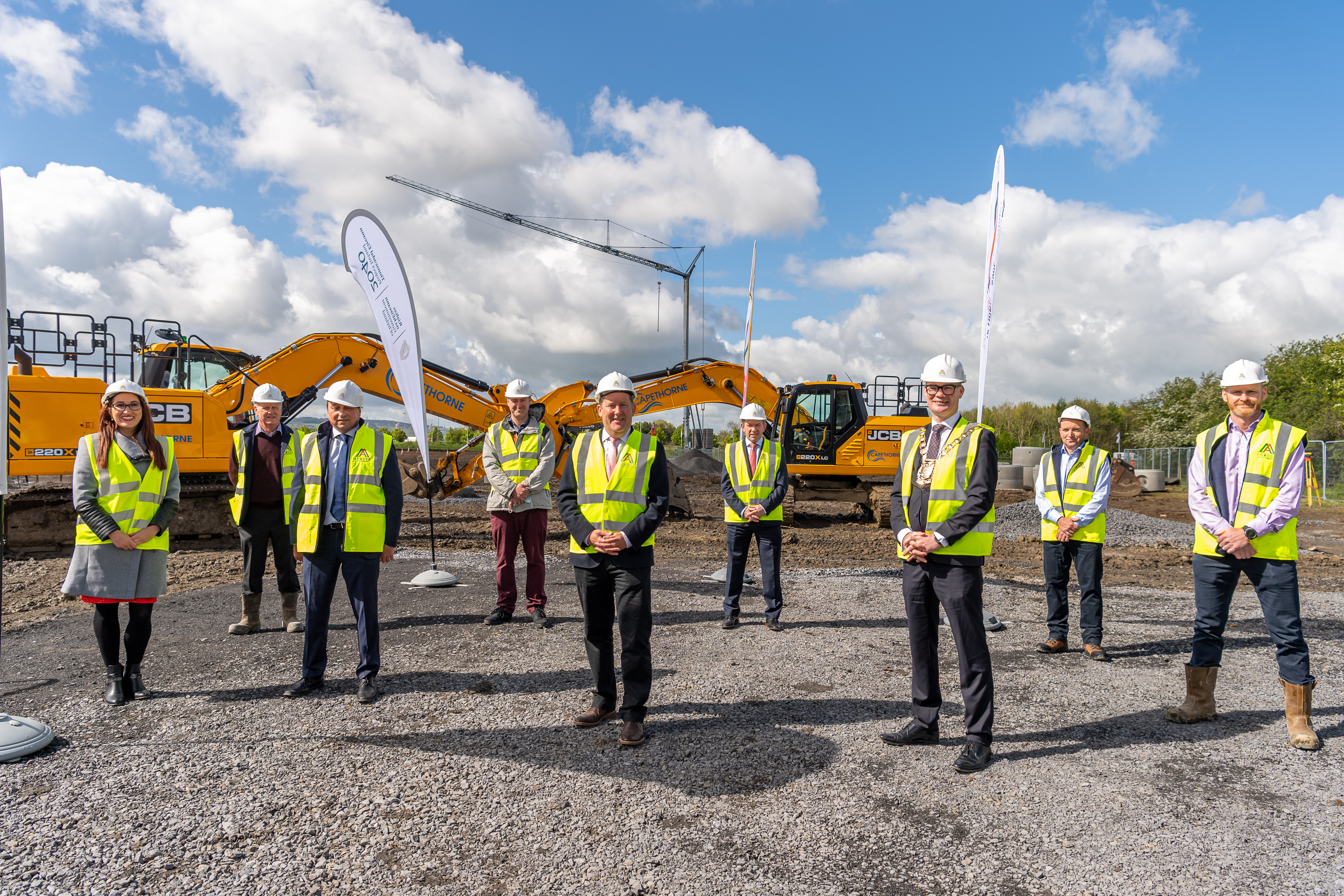 Adwood Ltd, a consortium of established Dublin builders Adroit and Maplewood, will develop the site having been chosen on foot of a competitive process. South Dublin County Council will receive €38m for the site which will be built out over 4 years including the 310 social housing units which will be delivered at competitive build rates averaging €166,000 per unit.
Acknowledging state support through the Local Infrastructure Housing Activation Fund (LIHAF) of €2m, the developer has also committed to delivering 50 homes at prices discounted to the market.
The 724 private homes include a comprehensive range of 3 and 4-bed houses as well as one, two and three-bed apartments. The development also includes an 847 sq.m. community building which will be handed over to South Dublin County Council. A creche and retail unit will also be included as part of the development.
The Kilcarbery development is a significant part of the Council's €1 billion investment plan for building 4,500 new homes in the County in the coming years.
During his visit to South Dublin County, Minister O'Brien was also shown a new 'rightsizing' housing development at Whitestown Way, Tallaght. The development consists of 81 homes for older persons and is being delivered by Clúid Housing on council lands.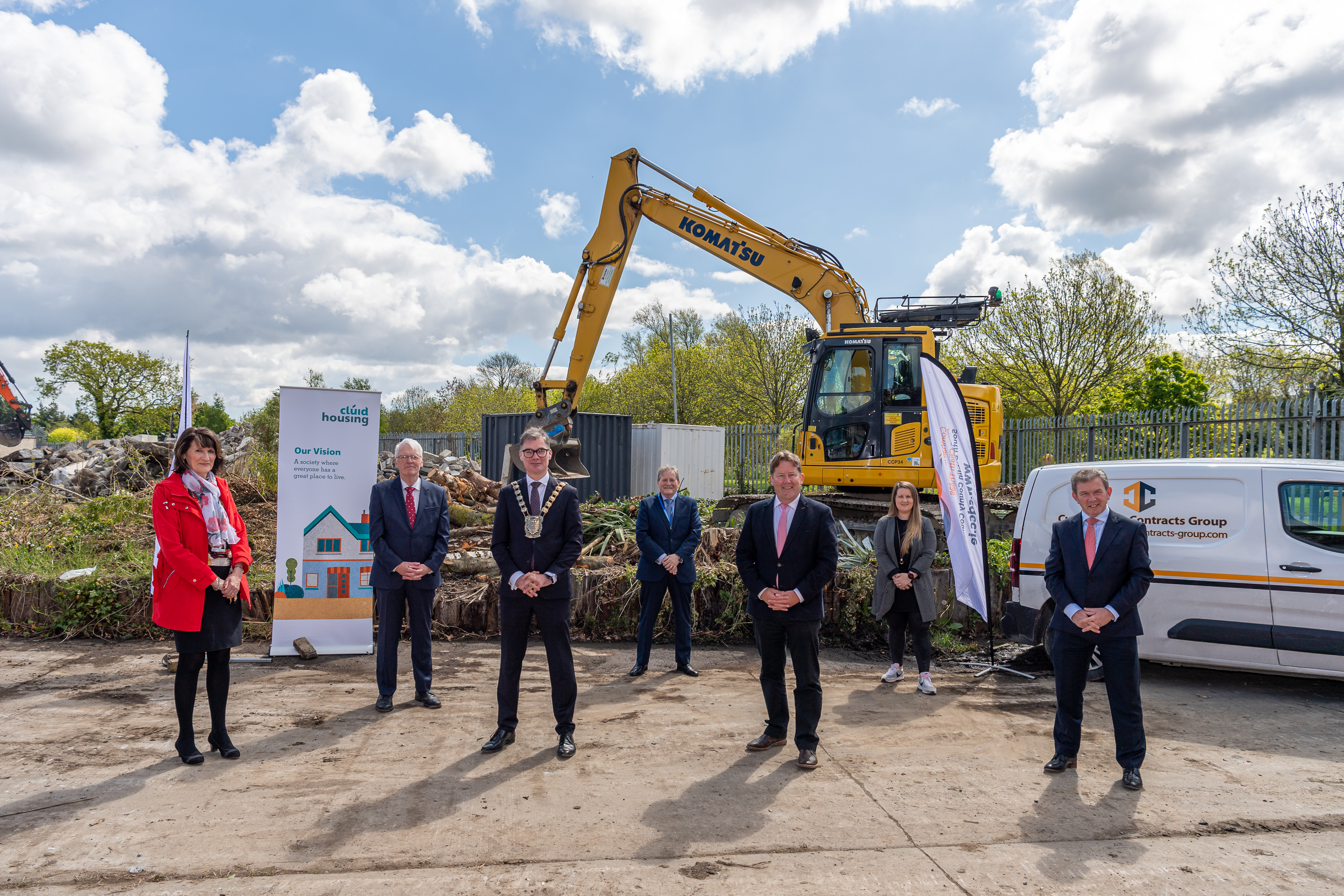 Rightsizing recognises that the needs of older persons are diverse and that few older people reside in a property that supports ageing in place. Rightsizing provides the opportunity for a better quality of life for older persons by offering them access to homes that will meet their evolving needs now and into the future.
Currently, South Dublin County Council has 365 homes designated for older persons with a further planned supply of more than 200 and several additional sites undergoing feasibility studies and concept design work.
Speaking during his visit Minister O'Brien said, "This mixed tenure development which will provide 310 social homes, reflects the Government's commitment to providing homes for families in their area of choice further empowering people to stay in their communities and safeguard the quality of life for all who live within them. LIHAF funded infrastructure
projects nationally are now beginning to see real delivery on the objective of the fund and yield the large scale housing supply. Whilst just one element of our response to ensure we build more homes, LIHAF will support the delivery of many thousands of homes nationally. Schemes such as this one here in Kilcarberry are exactly what we want to see replicated across the country, delivering a mix of homes, built to a very high standard, at affordable prices. The 'rightsizing' housing development at Whitestown Way, Tallaght is a prime example of Government's ambition to enable everyone, of all ages, to live longer healthier lives in their own homes and communities. I would like to commend South Dublin County Council on bringing these projects to fruition. They are also continuing in their plans to develop more affordable housing across South County Dublin with the support of my Department."
Cllr Ed O'Brien, Mayor of South Dublin County, said, "I am very happy to see the progress being made on the delivery of these homes in South Dublin County. There is a real need to provide the right type of homes to people at the right stage of their lives and the developments we have seen today does just that."
Daniel McLoughlin, Chief Executive of South Dublin County Council, added, "After the delays, we have experienced due to COVID in the past year, and given the housing demand across all tenure types, this is a significant and badly needed step forward in response to the housing challenge we face."