News
€300k Have Your Say Results!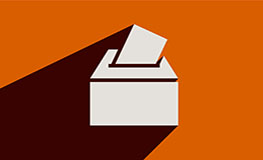 €300k – Have Your Say is a now annual initiative run by South Dublin County Council that is a democratic process which facilitates citizens in a local community to directly decide how to spend a portion of a public budget in their area.
For the past number of months, the people of Clondalkin, Newcastle and Rathcoole have been taking part in workshops, submitting project proposals and voting for which of these they would like to see funded and completed by South Dublin County Council by the end of 2019.
Participatory budgeting allows local people to have a direct say in the running of their local communities, putting them at the heart of how decisions are made. This initiative is about enabling people to have a greater voice on local priorities. The Council wants to give local people the opportunity to vote on investment in their area, to shape the services they use and address the issues that are important to them in their community.
Some 230 ideas were submitted by the public during the consultation phase with over 1,500 people from the area voting on a shortlist of 24 projects for what they would like to see funded and implemented in their communities by the end of 2019.
South Dublin County Council would like to thank everyone who got involved for doing so by submitting their ideas, spreading the word on €300k Have Your Say or through voting for the projects that they feel would have the greatest impact in their locality.The winning projects in 2018 are:
Renovate Portocabin for the Clondalkin Men Shed
Pedestrian Link between the Round Tower and Corkagh Park
Restoration of Old Nangor Road Water Pump
New Christmas Lights for Clondalkin Village
A Community Orchard, Clondalkin Electoral Area
Irish Signs for Clondalkin
Planting Flowers across the Bawnogue Area
Safety and Inclusivity Study of Clondalkin's Public Spaces
On Street Bicycle Pump, Clondalkin Villlage
Bottle banks and recycling facilities for Cherrywood
Acoustic Piano for the Rathcoole Community Centre
New Play Ground, Forest Hill Estate
WiFi Activated Self-Guided WalkHistorical Trail of Clondalkin
Gym Equipment and Activities for Rathcoole Community Centre
Welcome to Clondalkin Hedge Signage
These projects will be taken on by various departments within the Council to be completed by December 2019 or as soon as they can be delivered.