Templeogue Village Improvement Scheme
Templeogue Village Improvement Scheme
The improvement of Templeogue Village has been a goal of SDCC for a long number of years. The concept design work commenced in 2016 with a Part VIII design approved in 2018.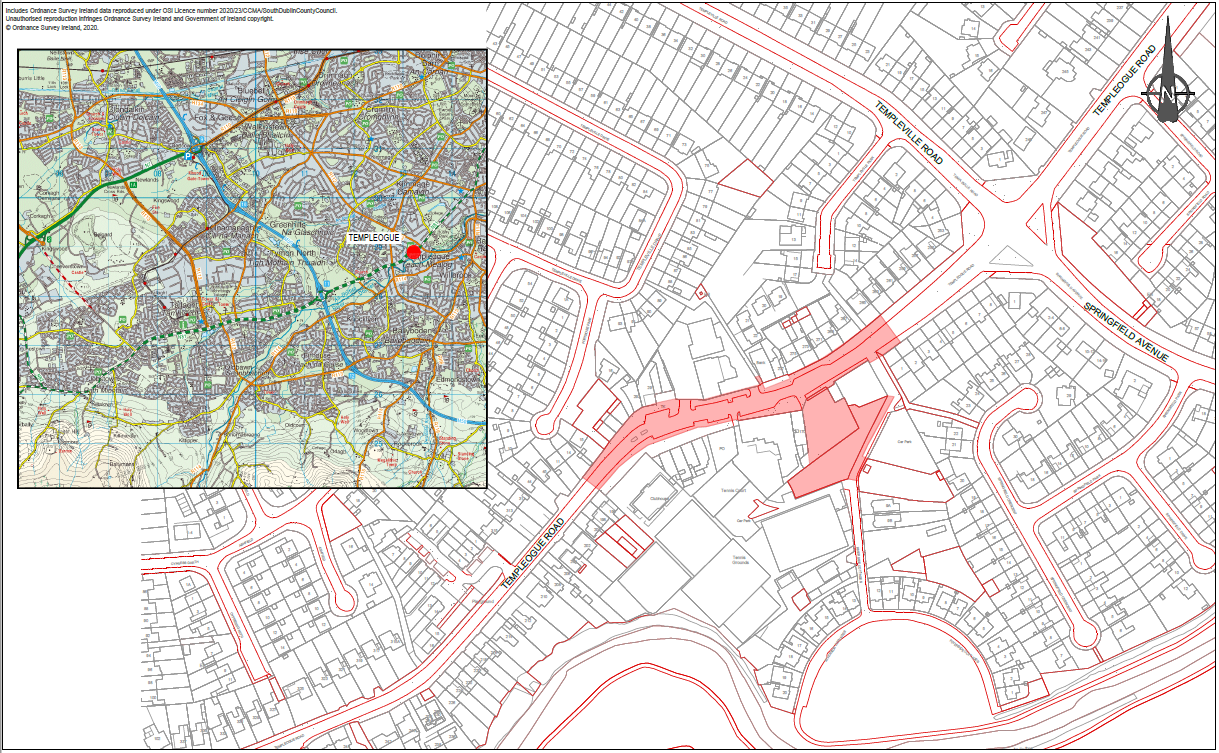 SDCC worked closely with the local councillors, tidy towns group, traders and residents to provide a village that would deliver on the requirements and desires of the wider community.
The approved scheme consists of
New car park
Village Parklet
Improved pedestrian areas and crossing points
Improved cycle facilities 
New public lighting
The scheme was delayed due to Covid but eventually reached site in May 2021.  The appointed contractor was Bretland Construction who had undertaken a number of similar projects in the past.
During the course of the scheme additional drainage was provided to prevent some local flooding issues by increasing the capacity of the network. ESB ducting works were also undertaken. These additional works increased the timescale and impact of the works but were deemed necessary to prevent the need for future works in the coming years.
The work itself tuned out to be extremely challenging with poor ground conditions and undocumented existing services greatly reducing the expected output. As a result the scheme took 6 months longer than had been envisioned.
The understanding and co-operation of the local community throughout the scheme is to be acknowledged and also to acknowledge the contractor who maintained engagement with them throughout.
The final scheme has provided a beautiful and open street scheme with high spec material emphasising the quality of the scheme.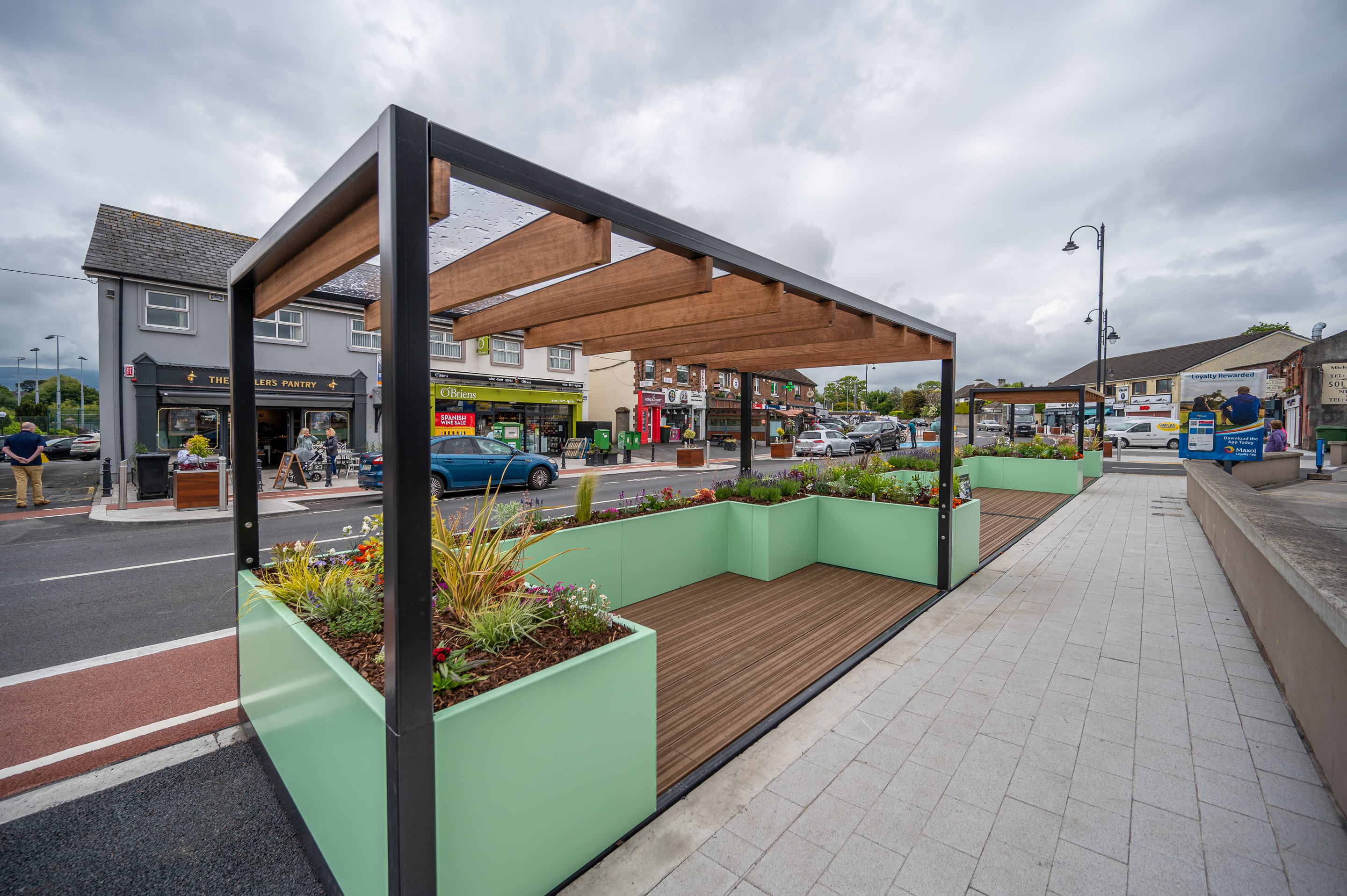 The village is enriched by the inclusion of the parklet, living wall, planter boxes, hanging baskets and trees that create a softer landscape that emphasises SDCC's commitment to environmental policies. The newly installed bike stands are being well used and are an example of supporting a modal shift at the community level. The bike parking will be monitored to ensure that demand is met. The functionality of the village is maintained through appropriately located parking. Infrastructure has also been provided that will allow the easy installation of electrical vehicle charging points that is expected to be piloted in the near future.
The village has been designed and built to be future proof and this should allow the scheme to develop and mature over time. The active tidy towns group have indicated an intention to undertake the upkeep of the planting and parklet which will ensure the investment in the village here is maintained into the future. There are plans to include a mural on a wall within the village in the near future and the artist will engage with the community on what this should look like.
The village scheme was officially opened by Deputy Mayor Laura Donaghy on June 3rd 2022.