Castletymon District Centre
Castletymon District Centre
As part of our District Centre Enhancement Programme SDCC commenced work on the re-design of the public realm and parking space at the Castletymon District Centre.
Following engagement with local retailers, stakeholders and elected representatives a proposed scheme was brought to Part VIII public consultation in November 2021 and this proposal was approved by Councillors at the council meeting in March 2022.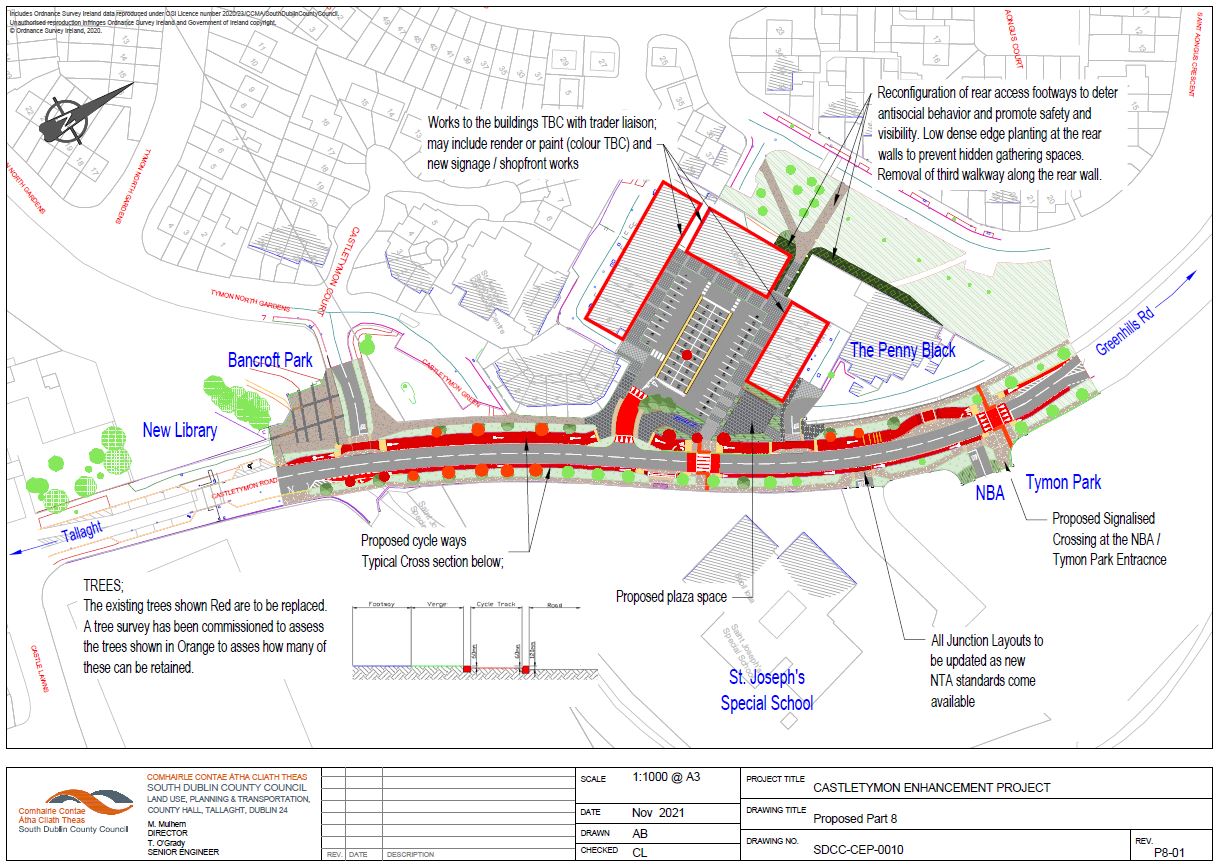 The scheme is currently at detailed design with construction expected to commence in the coming months.                                           
 3D Modelling of proposed scheme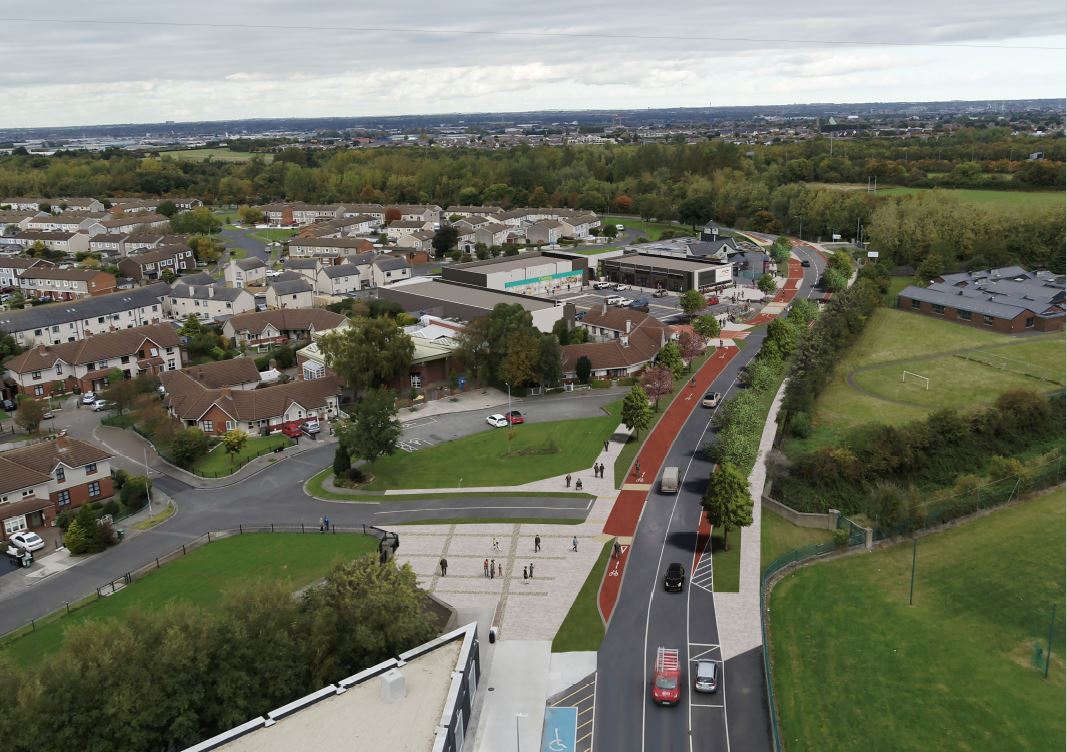 3D Modelling of proposed scheme