Old OldBawn Road
Old OldBawn Road
Works Area is located on Oldbawn Road where it joins the N81 to the South and Main Street Tallaght to the North. Old Bawn Rd is a mixed land use area, with a combination of both residential and traders occupying the area.
The works included alterations and improvements to paving, kerbing, drainage, revised on street car-parking, trees, public lighting and bollards at the following locations. These works were intended to:
Improve the villages in social, economic, and environmental performance.
Encourage and grow community involvement and partnership.
Help to develop the villages as the accessible focus of walking and amenity networks for their adjoining communities.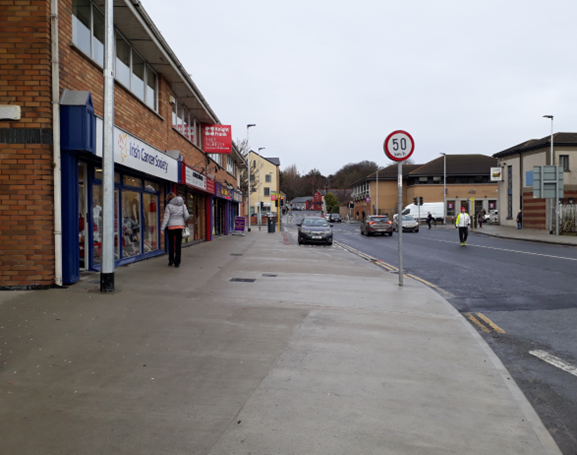 The Part 8 of the Planning application was also passed on February 2015. Works commenced on the contract on 29th June 2017 and were completed on Friday 15th December 2017.
During construction works, there were a saturation of existing services and ducting resulting in difficulty in reaching required cover for new ducts and the necessity of hand digging around existing services.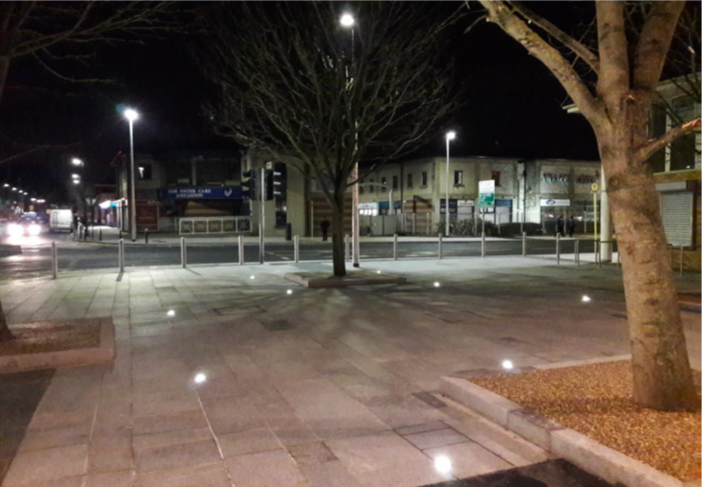 There was additional ducting required for Public Lighting and Traffic Signals. Lifting and relaying of the pavement to new falls at the ZIP Plaza and the upgrading of the uplighters at this location was a major improvement in the overall appearance and drainage at this location.