Tallaght Village
Belgard Walkway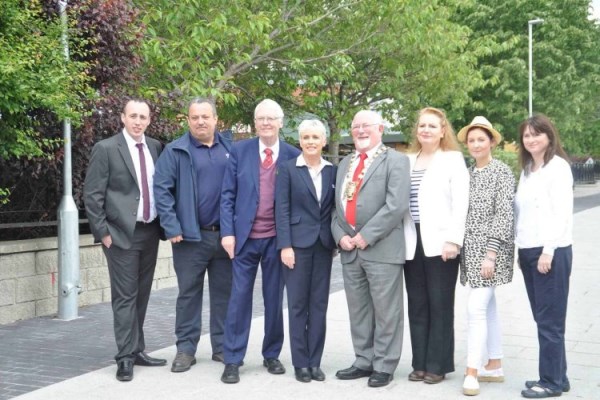 Former Mayor of South Dublin County Council Cllr. Guss O' Connell and Cllr Charlie O'Connor was there to launch the new walkway. ( June 2017) 
The Belgard Walkway was opened in June 2017 and is located between Belgard Road and Belgard Square East. The walkway has made it easier for people to walk between The Square Town Centre and Tallaght Village. In designing the walkway, the key priority of SDCC's Roads Department was the safety and comfort of pedestrians. Upgrading the lighting to LEDs has made the walkway safer at night, while the addition of trees and reconfiguration of the path has made it more welcoming.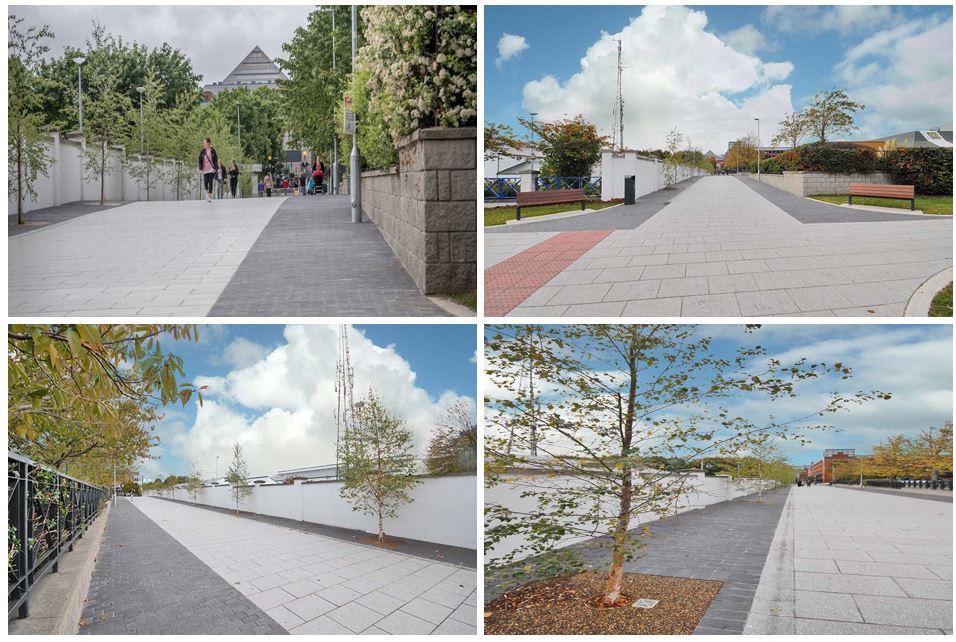 Description of works
The project consisted of extensive streetscape enhancement works to a busy pedestrian walkway in Tallaght, Co. Dublin on behalf of South Dublin County Council.
New Drainage gullies & pipework
Install and ducting for new pedestrian crossing poles.
Supply and install of new Stainless Steel Bollards and handrails.
Install of Greenleaf tree planters & 10 no. Silver Birch trees with arboresin decorative stone finish.
New concrete footpath
Existing paving was cleaned, lifted and stored for reuse elsewhere.
New street lights and all ducting for same.
Provision of ESB & Eircom chambers
Installation of CI kerb
New pedestrian Island, tactile paving and line marking.
Demolition and removal of extensive existing steel canopy.
Preparation of new subbase and install of 480m2 of reconstituted concrete flag paver and 360m2 of a Blue Clay brick. All paving was primed prior to laying, 5mm joints throughout and a high strength jointing mortar used for grouting.