Official Opening of Grange Road Walking and Cycling Scheme
On Friday 13th January 2023, Mayor of SDCC Cllr Emma Murphy, Minister for Transport Environment, Climate and Communications Eamon Ryan, and Director Mick Mulhern from South Dublin County Council, officially opened the Grange Road Walking and Cycling scheme. The scheme is a key milestone that represents an important link in the Greater Dublin Area Cycle Network Plan. This scheme cost approximately €3.5M and was delivered by South Dublin County Council with funding provided by the National Transport Authority.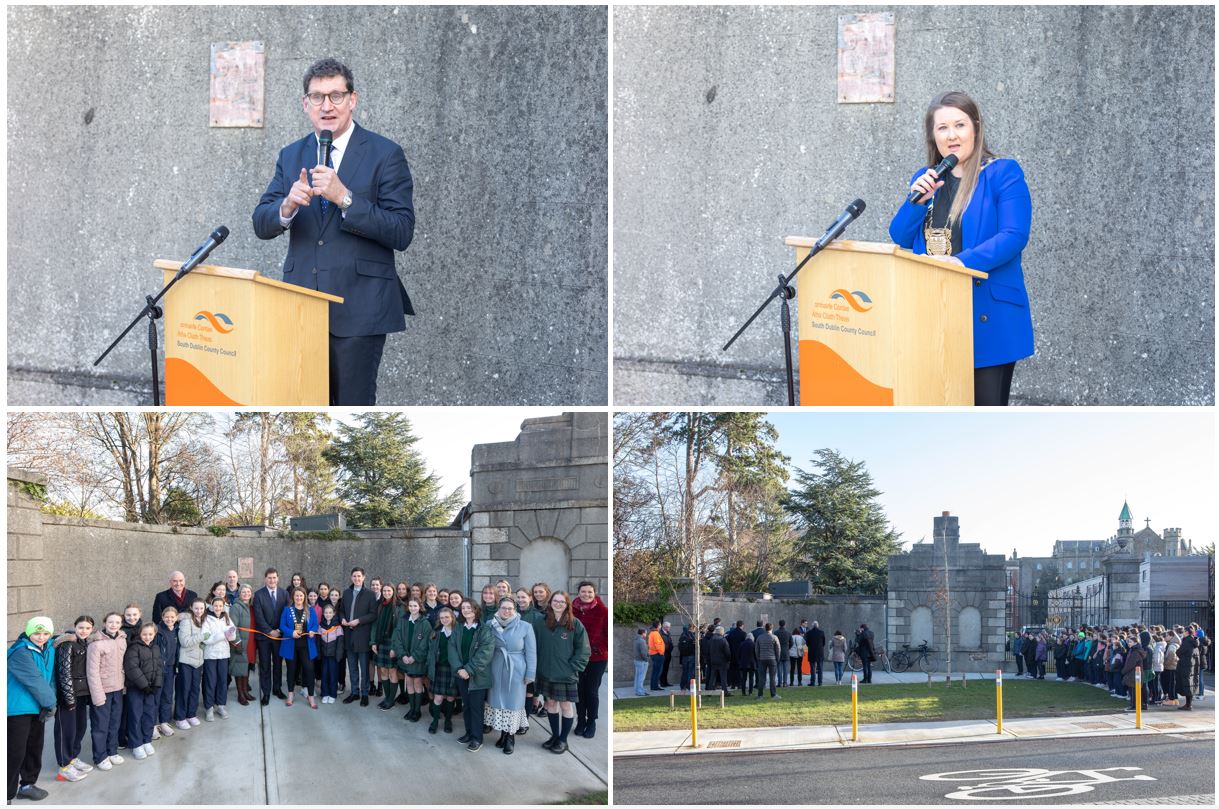 As part of the Greater Dublin Cycle Network Plan, Grange Road Cycle Scheme Phase 2, constructed 725m of upgraded pedestrian and cycle paths. This will lead to much improved safer walking and cycling facilities in particular for local schools in the area.

The scheme was launched just outside the gates of Gaelcholaiste An Phiarsaigh. In attendance was Cllr Yvonne Collins, Cllr Ronan McMahon, staff of SDCC Active Travel team, a representative of the National Transport Authority , AECOM, Wills Bros Ltd. and members of the Dublin Cycling Campaign. Staff members and students from Loreto High School Beaufort and Loreto Grange Road Primary School were also attendance.

Official Opening of the Grange Road Walking and Cycling Scheme 13th January 2023