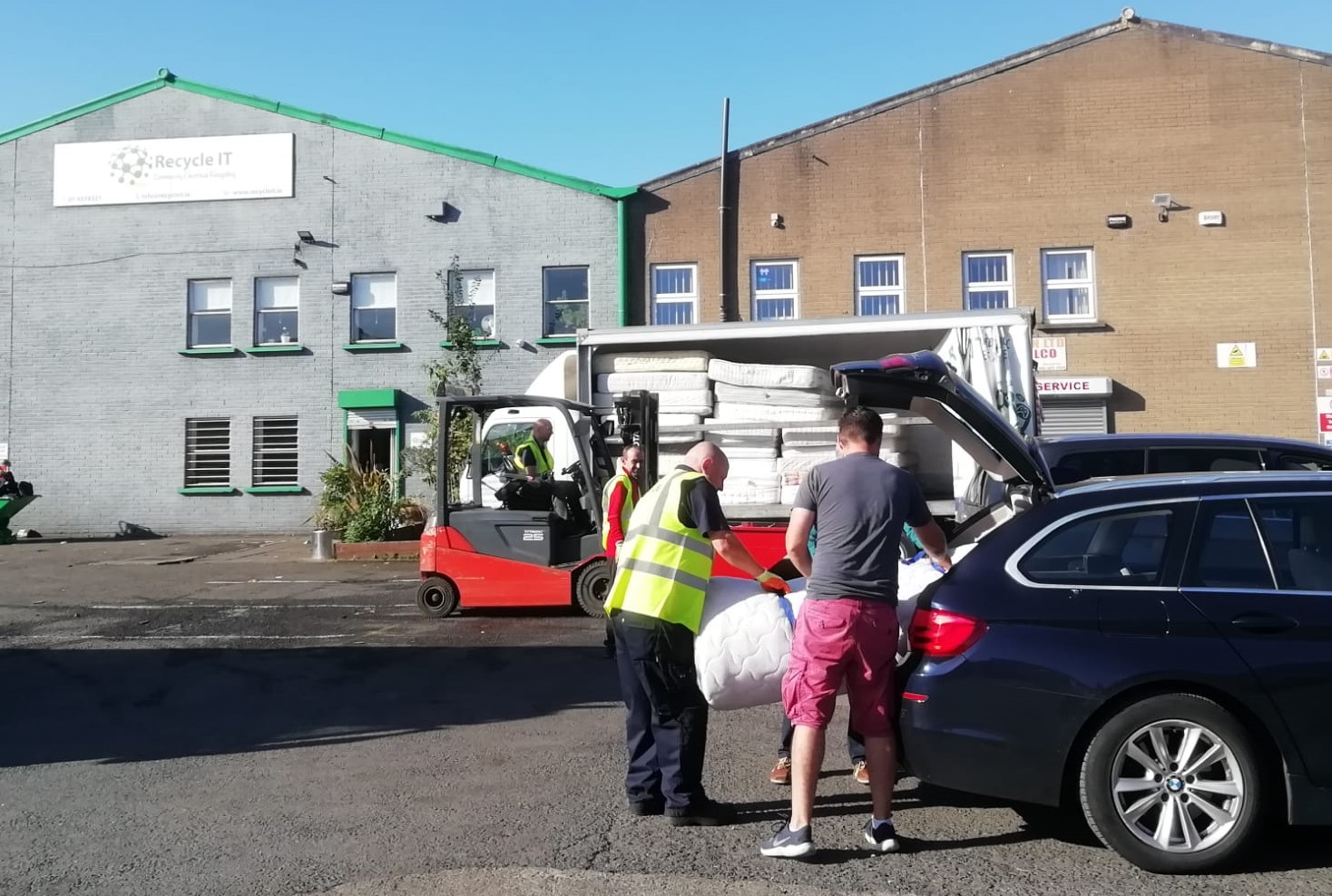 Recycle IT are now offering you an opportunity to avail of a free mattress recycling initiative.  This initiative will be running up to the middle of September 2023.
You can simply drop off old mattresses to Recycle IT. Unit 14/2 Crag Terrace, Clondalkin Industrial Estate, Clondalkin Dublin D22 TK37 at no cost between 10 am and 3 pm, Monday - Friday.  They have one Saturday drop off event remainder, that is on Saturday Sept 9th. Click here to learn more about mattress recycling on Saturdays and in the community. Unfortunately, we are unable to accept old or damaged wooden bed frames or furniture.
About 80% of materials in the average mattress can be recycled. That's because most are made of steel springs, a wood frame, polyurethane foam and fabric. All mattress types are fair game, from traditional innerspring mattresses to latex, hybrid and memory foam options. And yes, you can recycle nontoxic mattresses and organic mattresses.
Recently, the Community Resources Network Ireland released a briefing paper titled "Improving Mattress Recycling". It states mattresses are complex and bulky products that have traditionally been managed within a linear economy model. This model is also called the "take-make-waste economy, " meaning we take the world's resources, make a product, use that product, and make it waste. But the market is starting to shift toward more circularity. Key suppliers, such as the foam industry are beginning to invest in recycling options while manufacturers and retailers are also looking to natural materials such as foams or the overall design to ensure ease of dismantling or include recycled content.
To contact RecycleIT call 01 4578321, email info@recycleit.ie or visit https://www.recycleit.ie/index.html