South Dublin Libraries produce brochures or newsletters pertaining to what has been organised in the local branch for you and your family to participate in. Throughout the year, there are also specific festivals hosted or programmes of activities in line with national events.
Cruinniú na nóg 2021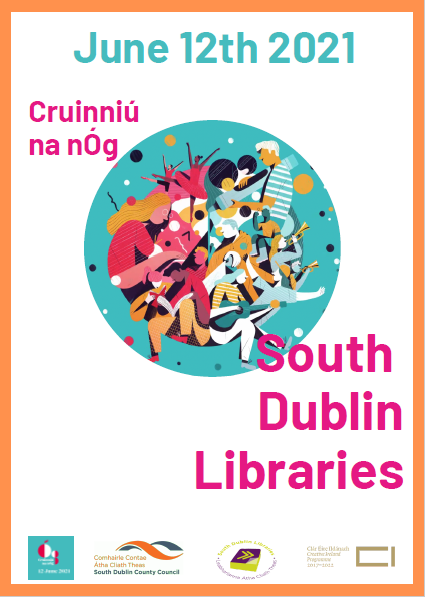 June 12th will be a day of creativity for children, young people and families. Our libraries are taking part  with a range of workshops and actrivities including coding, recycling, science and also Dr Niamh Shaw will be talking about her zero gravity experience and her quest to get to Mars.
More details of events taking place in our libraries are here
Season of Science, November 2021
Ballyroan Library Brochure
Click here to see our Summer Stars events brochure for July (pdf)
Castletymon Library Brochure (this library will reopen during 2021)
Clondalkin Library Brochure
County Library, Tallaght Brochure
Lucan Library Brochure
Mobile Libraries
The Mobile libraries is not in a position to run events normally but does organise some park events during the Summer.
North Clondalkin Library Brochure
Palmerstown Library Digital Hub Brochure
As this is a part-time library, events are organised from time to time and may be advertised through their facebook page also.
Stewart's Hospital  - John Jennings Library