Short Edition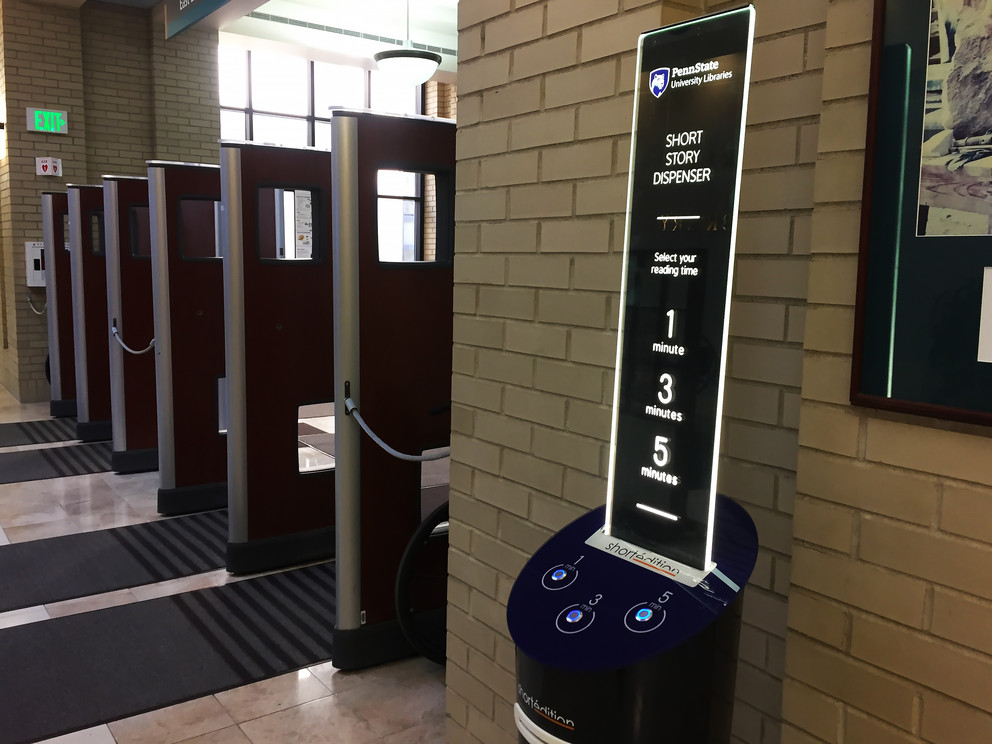 Short Edition dispenser at Penn State University Library
Short Edition is a short story dispenser providing short stories and poetry of 1, 3 or 5 minutes duration for different audiences.  Content is provided by Short Edition  and also by the community via writing competitions.
While the dispenser is a piece of physical equipment, dispensing stories on eco- friendly paper (FSC, BPA free and id recyclable.), it also has a virtual presence which we provide now as a taster of the forthcoming in branch kiosk.
North Clondalkin library will be having a trial of a dispenser with content aimed at children. 
To see it in action , check out the Short Edition video from their YouTube channel.