Housing News
Housing News
Mayor turns sod on 63 Rapid Build Social Housing Units in St. Cuthbert's Park, Clondalkin.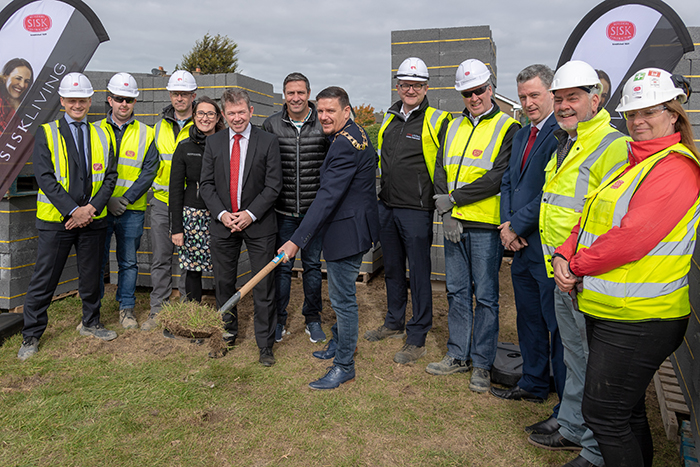 The Mayor of South Dublin County Council, Councillor Mark Ward, turned the sod on the 63 social housing units on undeveloped lands located at St Cuthbert's Park, Lealand Road, Deansrath, Clondalkin, Dublin 22. The development will consist of 45 three bedroom / four-person units and 18 three bedroom / five-person houses. All units are designed to hold a minimum Building Energy Rating (BER) energy performance of A3.
The cost of constructing these 63 housing units is €12.2m and is being funded by the Department of Housing, Planning & Local Government as part of the Rebuilding Ireland Construction Programme.
_______________________________________________________________________________________________________________________________________