News
Mayors Reception for Jodie Browne, World Kickboxing Champion
The Mayor Cllr Peter Kavanagh held a reception at County Hall, Tallaght on Wednesday, 24 of November to celebrate Jodie Browne's recent gold medal at the WAKO World Kickboxing Championships in Italy.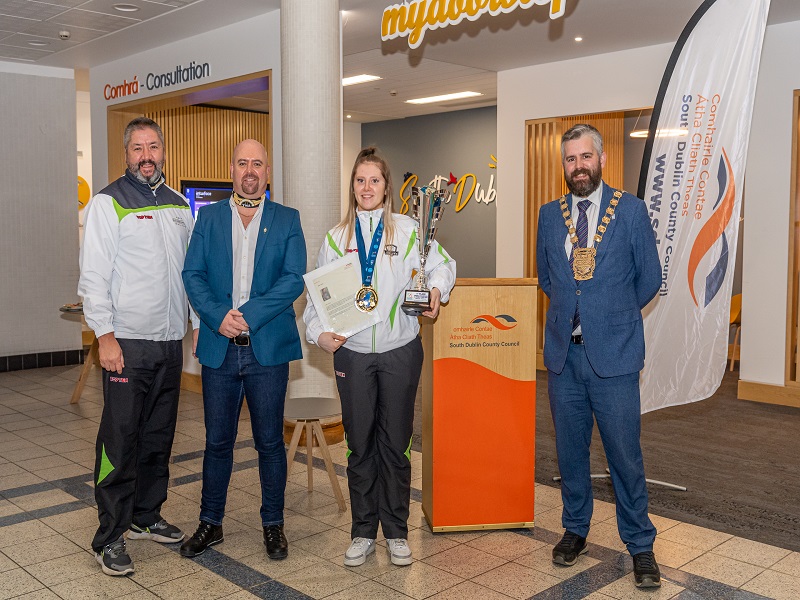 Jodie has proved herself an amazing athlete with a long list of achievements and has had a phenomenal 2021.  
To celebrate Jodie's achievement the Mayor Cllr Peter Kavanagh held a small reception at County Hall to acknowledge her achievements and thank her for being a great ambassador for Tallaght, South Dublin County and Ireland.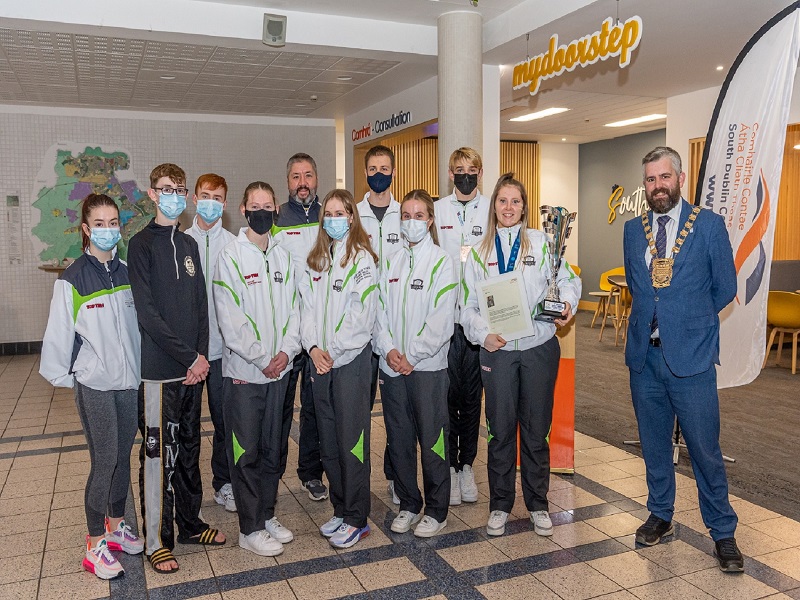 Jodie was joined by family, friends and Tallaght Martial Arts teammates as The Mayor congratulated Jodie and presented her with a letter of congratulations on behalf of South Dublin County Council's elected members.
Speaking at the presentation the Mayor Cllr Peter Kavanagh said "Tallaght, and indeed all of South Dublin County, is proud of Jodie's achievements. She has added a well-deserved world championship to a list of honours that includes Irish and European titles. To achieve so much at such a young age is nothing short of incredible, and her future is undoubtedly bright."