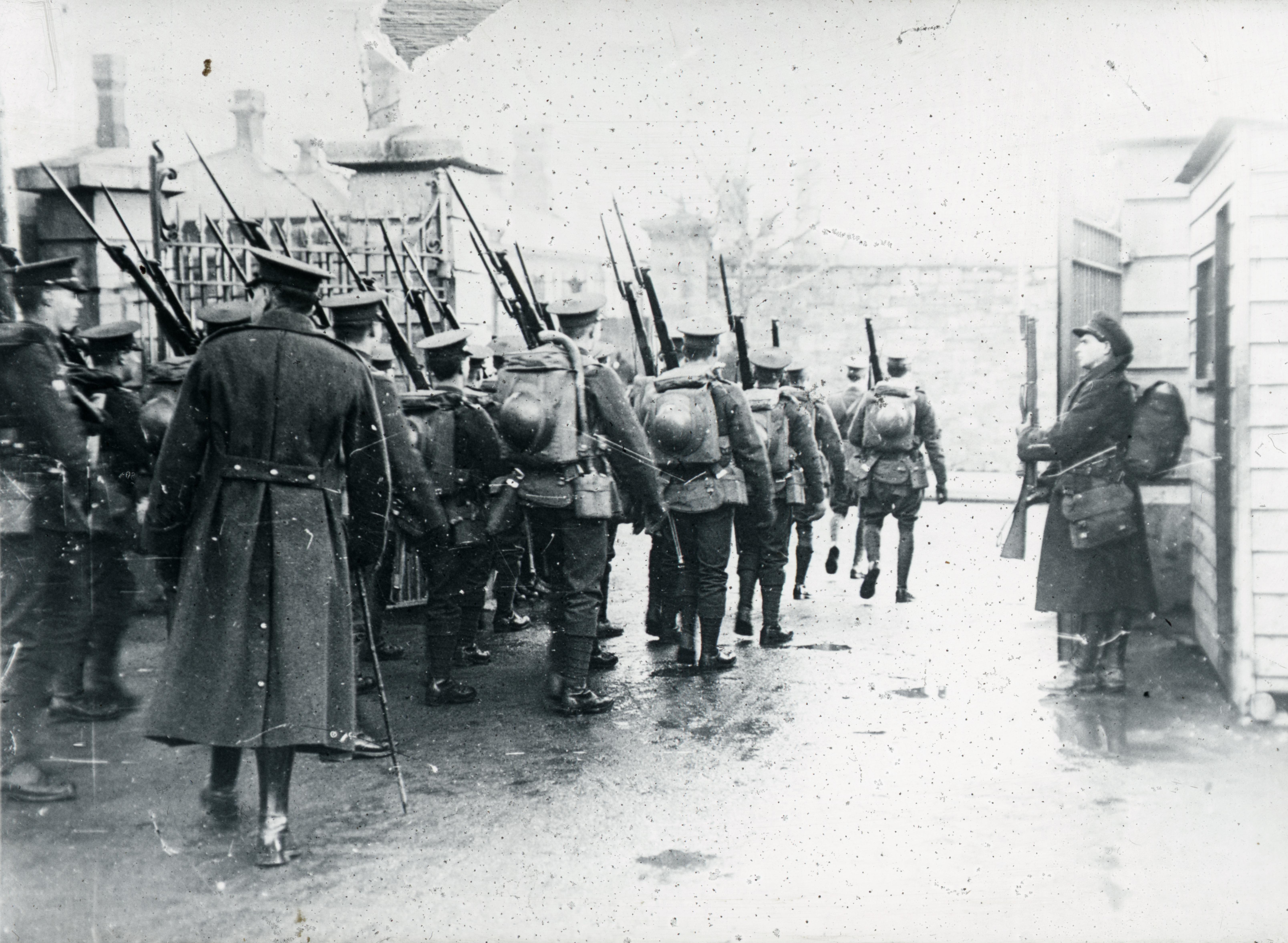 British Army marching out of a Dublin barracks with shouldered arms, 1922. South Dublin Libraries – Local Studies Collection.
Decade of Centenaries Programme: Local Legacies 1922/2022
South Dublin County Council's Decade of Centenaries Programme 2022 will explore and reflect on the impact of the pivotal events of a century ago at both a national and local level. The repercussions of the Anglo-Irish Treaty, the foundation of the Irish Free State and the Civil War have been felt here, as elsewhere in the country from the past 100 years up until today.
This year's programme will focus on local connections to the Anglo-Irish Treaty and Civil War, explored through cultural events, historical reflections, lectures and lifelong learning courses. We will also reflect on life at the time in a broader context, including the social conditions experienced by local people during the revolutionary period, cultural life, the role of women during this time, the foundations of new political and administrative structures, Ireland's connections to the wider world and South Dublin County's military heritage.
We look forward to engaging with local historians, artists, community groups, and the community in general, throughout South Dublin County in the commemoration of this formative period of Irish history.
South Dublin County Council's Decade of Centenaries programme is supported by the Department of Tourism, Culture, Arts, Gaeltacht, Sport and Media under the Decade of Centenaries 2012-2023 initiative.
Please find the full details of our lecture programme and lifelong learning courses in the below document (pdf). Booking for events is available at Decade of Centenaries Eventbrite